Author Bio: Article is written by Tim Leo, who is working with Mindshark Marketing as sales executive.
While we all have received a call trying to sell something to us (lucky if you haven't), but did you enjoy getting that call from the blue? Are you looking forward to the next sales agent calling you in between meetings to tell you about their new products. The old way of getting sales, such as calls and cold emails among others while it may have worked back in the days when marketing companies really had little other options, will now only get your calls blocked and emails blocked to the spam folder almost all the time.
Then comes inbound marketing, a not invasive way of getting clients to buy what you are selling, service and product. While it could be challenging for old established marketing companies to join the new way of doing things, the facts all pile up in favor of inbound methods.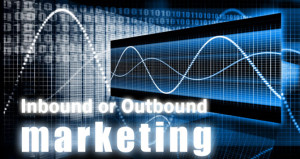 Outbound methods.
Phone calls, actually picking up and dialing numbers on a potential client list, (could be done using software applications) and describing the sale in a pitch manner to the listener hoping they don't hang up before you finish the first sentence.
Emails sent to massive lists also come into the outbound method of marketing. Sadly a lot of these land in the spam section of any mailbox service. Which makes the gamble even less worth pursuing.
Both these methods, if they even bring in sales, will cost significantly more than their counterpart.
Inbound Methods.
There are three methods that form the pillars of inbound marketing.
a lot of users already know what they want before they get calls from companies they probably know nothing about. With the modern way of living, people look for advise on matters concerning their needs online. It would be beneficial if your company provided them the help they are looking for, attracting clients in the long run.
Search engine optimization –
how users look for what they need online, using search engines like Google, makes your articles' ability to appear on first pages of search results a very important attribute. The good thing is, with consistent affort and good content updated regularly on your website, this will become a possibility and will rake in sales.
Social media optimization –
all the content generated can find it's way to the right audience through social media channels. Users of your products can recommend other users to try them out and grow your clientele base to astronomic levels.
Conclusion.
While both methods will eventually bring in sales, there is the cost of each lead and the extent to which efforts have to be made in order to get one sale to be considered. Research published by industry leading marketing firms show that it would cost double as much to pull in a single client with outbound methods than using inbound techniques. That alone is a show stopper and a reason to focus on methods that will cost less for clients to stay profitable if you look at things from a marketing organization's perspective.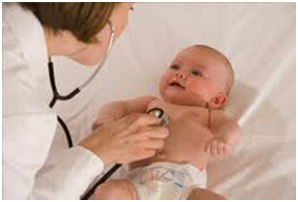 Birmingham must truly love its children.  In Birmingham can be found some of the most competent group of pediatricians in the country; Birmingham pediatrics are truly world class and any parent would feel safe entrusting their children's health to them.
That the town excels in pediatric medicine is not surprising because it is home to the University of Alabama-Birmingham (UAB).  It is one of the biggest universities in the country and is home to a large and well-equipped pediatrics department.  In fact the UAB has partnered with the Children's of Alabama (COA) in an agreement which made the COA the primary site for all pediatric educational and patient care activities within UAB.  This has resulted in increased efficiencies in patient care, education and research.  Birmingham is paradise for members of the American Academy of Pediatricians, Alabama Chapter.
Other pediatricians in Birmingham have benefitted from all that education and research activity.  A look at the clinics in town make it clear that they are determined to provide only the best medical care for their children.  Children are treasured and the practice of pediatrics makes that very clear indeed.  You can even infer that children from Birmingham may be offered new effective and innovative treatments before anyone else, because of all the education and research on pediatrics that goes on.  Some really great pediatricians can be found by simply visiting.
Most clinics which offer the services of pediatricians are especially designed to be appealing to children; at least in the sections meant to provide pediatric medical services.  The paint scheme, color shading and designs contain characters and figures that children would easily identify with.  There are books, toys and activity centers where children will feel at home.  TV monitors are used to continuously play child oriented programs and music.
Psychology is not left out either.  As many children either have not yet learned to communicate or are not yet effective communicators, pediatricians often turn to psychology.  Some physicians take psychology courses, some hire assistants with psychology training, and some do both.  The aim is to get past the communication barrier to understand what the reactions and cries mean.  From there diagnosis and treatment get an immediate boost.
A few very progressive pediatricians in the city have made a conscious effort to blend modern medical technology with natural herbal cures and other alternative forms of medicine.  While these Pediatric Specialists in Birmingham, AL are trained in modern medicine, they have also embraced the many benefits of alternative cures.  The result is treatment that only uses chemical-based medicines whenever truly necessary and relying on herbs and other natural cures in most cases.  This drastically reduces cost and incidence of adverse reactions to medications.
Not only are pediatricians here better informed, they are also pro-active.  They encourage immunizations not only for dreaded diseases but also for some seasonal ailments.  Many of them are also well-versed with new technologies to control various allergies children are susceptible to.
If you are looking for world class pediatric medical care, you need not look any farther than Birmingham.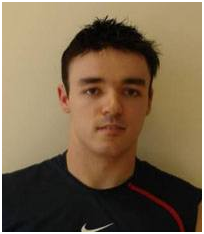 Hair loss affects many people, although most alopecia sufferers are older men.  Young people, and in rare cases even children, sometimes lose their hair for a number of reasons.  And there are also women who lose their hair due to emotional, medical, and genetic reasons.  Though less common, hair loss among women and children have more damaging emotional impact than those on men; we see bald men more often so society generally accepts that as something normal
Whenever hair loss strikes, the first thing that sufferers look for is treatment.  There are so many methods available to restore or rejuvenate hair, especially among young people.  Such treatments can come in the form of low level laser therapy or the application of hair tonics infused with hair growth chemicals such as Minoxidil, Saw Palmetto, or Finasteride.  There are even some people who claim that some forms of 'natural herbal cures' are also effective, but those are less reliable.  Unfortunately, not all hair loss treatments are successful.  Older males don't respond as well to treatment, and sometimes there are people who are just genetically predisposed to go bald at some point; 'hair today, gone tomorrow.'
When hair loss treatments fail, some people with money to burn try various types of surgical hair restoration procedures.  They consult with physicians affiliated with such organizations as the International Society of Hair Restoration Surgery.  Surgical procedures do not apply to anyone, as it involves transplanting hair from one spot to the other – obviously inapplicable for one who is completely bald.  It may be costly, and not all grafts take root.  This leads people to find more affordable alternatives.
Hair Replacement Systems Toronto is one of the most popular alternatives whenever attempts to stop hair loss fail.  The products that they offer are of far better quality than the crude wigs of olden times
Hair replacements used to be a term that only meant one thing: wigs.  The wigs or toupee's of old were not that good; they were uncomfortable, and looked exactly like wigs – not like natural hair.  Now if there is one thing worse than a bald head, it is a bald head fitted with a wig that everyone can see is not natural; more like a mop set over one's head.  What is worse, the old wigs tend to fly off at the slightest hint of a breeze severely limiting a wig wearer's mobility.
Hair replacement Systems In Toronto have come a long way since then.  The hair replacement options available now are made from natural hair, and custom styled and designed to fit the wearer so it looks like real hair.  The non surgical hair restoration options offered also allow full mobility; it can be styled, shampooed, and one can even swim with them on.  These hair restoration systems apply to different levels of hair loss, including those who have suffered complete loss of hair on their heads.
Non surgical hair restoration cost much less than surgical graft restoration, provide almost instant results, and do not even involve any pain.  If you have lost part or all of your hair, contact your local hair restoration for the best replacement options.